Interreg Volunteer Youth
·
Metropolitan City of Florence
IVY Reporter for the Interreg Programme Italy - France Maritime
Support cooperation in the Mediterranean sea between Italy and France
The Managing Authority for the  Interreg Programme Italy - France Maritime is looking for an IVY volunteer! 
The volunteer will support the cross-border Interreg Programme Italy-France Maritime, that aims to promotes a smart, sustainable and inclusive growth in the central-northern Mediterranean area, by taking into account the problems of marine, coastal and island areas.
The volunteer will carry out the following activities and tasks:
Support the management of the Programme website and keep it up to date;
Write short articles on specific topics and disseminate news on the website, social media, and newsletter (project results and events);
Participate in the projects events and report on them;
Organise the annual event or other programme events (depending on the start date of the placement);
Analyse the results of the main communication activities and channels in order to improve the overall communication strategy;
Prepare videos and promotional material about the programme, including the "project of the month" video or infographics;
Contribute to actions, activities and tools of capitalisation.
Other information:

Financial support of: 27 euros per day
Location: Florence, Italy

Start and duration: February, for 6 months

Languages*: Italian (C1), French (C1), English (B2).
*Please be aware that the languages mentioned are the minimum level of command required.

Website of the Interreg Programme https://interreg-maritime.eu/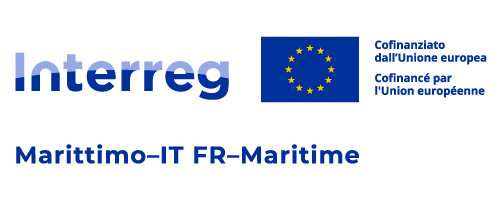 Department

Interreg Volunteer Youth

Locations

Metropolitan City of Florence
How we support you
Financial support

Every volunteer receives a stipend to cover expenses for food and accommodation. The amount provided allows them to live in similar conditions as the local population where they are volunteering, and ranges from 18 to 32 EUR per day.

Insurance

IVY volunteers are fully covered with health, liability and accident insurance. AEBR arranges the policies for you for the entire duration of the experience.


Contribution to travel costs

Travel costs to relocate are covered by AEBR, based on lump sums according to the distance between the host organisation and your place of residence. The sum is allocated depending on the distance in km.
Youth for a connected Europe
IVY is a unique opportunity for young people who want to have an impact on the world we live in, by supporting solidarity actions through cooperation.
Along with local actors, IVY volunteers tackle the challenges that Europe and its neighbouring regions are facing, helping to find and implement common solutions.

About Interreg Volunteer Youth (IVY)
Promoted by the European Union and the Association of European Border Regions (AEBR), the Interreg Volunteer Youth initiative is a programme for young people eager to gain new international experiences through volunteering.
IVY offers a unique opportunity for Interreg projects and programmes to have a lasting impact on European cooperation.

Interreg Volunteer Youth
·
Metropolitan City of Florence
IVY Reporter for the Interreg Programme Italy - France Maritime
Support cooperation in the Mediterranean sea between Italy and France
Loading application form
Already working at Interreg Volunteer Youth (IVY)?
Let's recruit together and find your next colleague.